Soon Is Not Soon Enough
Artist Book
Digital Print, Linocut and Trace Monotype
"Soon is Not Soon Enough" is a short book about the longest year.
As a sucker for children's books, I drew reference from one of my favorite author and illustrators,
Jon Klassen
. He makes children's books that, in my opinion, are meant as much to be read to adults as to children.
I like working between physical and digital, so the images in this book began as paper cut furniture, linocuts and trace monotypes (a traditional form of printmaking) before I brought them into my computer. I like the textures that only physical materials can bring to a project and trace monotype enabled me to do this. The initial planning included experimentation with paper-cut collage –– this method helped to un-block me creatively, and formed the block-ish furniture which later served as shapes for the final book.
I like writing words, and found myself scribbling fragments of thought down throughout the year. The text in the book is comprised of a short poem I wrote about loneliness, quietude and the growing pains of isolation. The supporting text in the monotypes offers fragments of thoughts: mumbled apologies to housemates, and hopes for a more deeply connected future.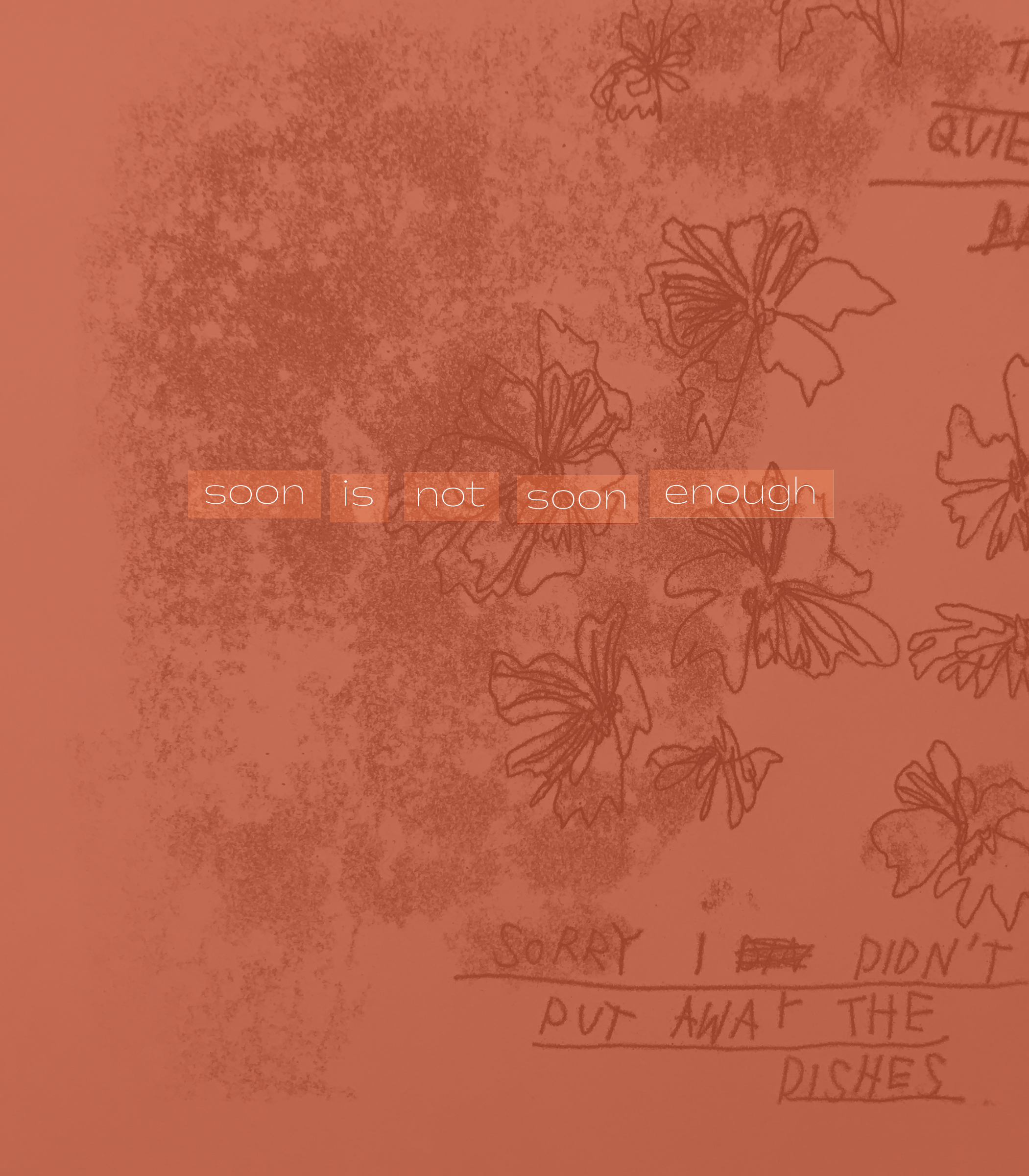 Process ︎︎︎